A CLEAN SPRING IN YOUR STEP
SIMPLE WAYS TO SPRING CLEAN ANY FLOORING
Here come the cheerful chirps and beautiful buds of a new season. Spring is on its way and there's no better way to put a spring in your step than with fresh, clean floors. Whether it's hardwoods, linoleum, stone, carpet, tile or any other type of flooring, we've got ways to bring on the shine for spring and summertime.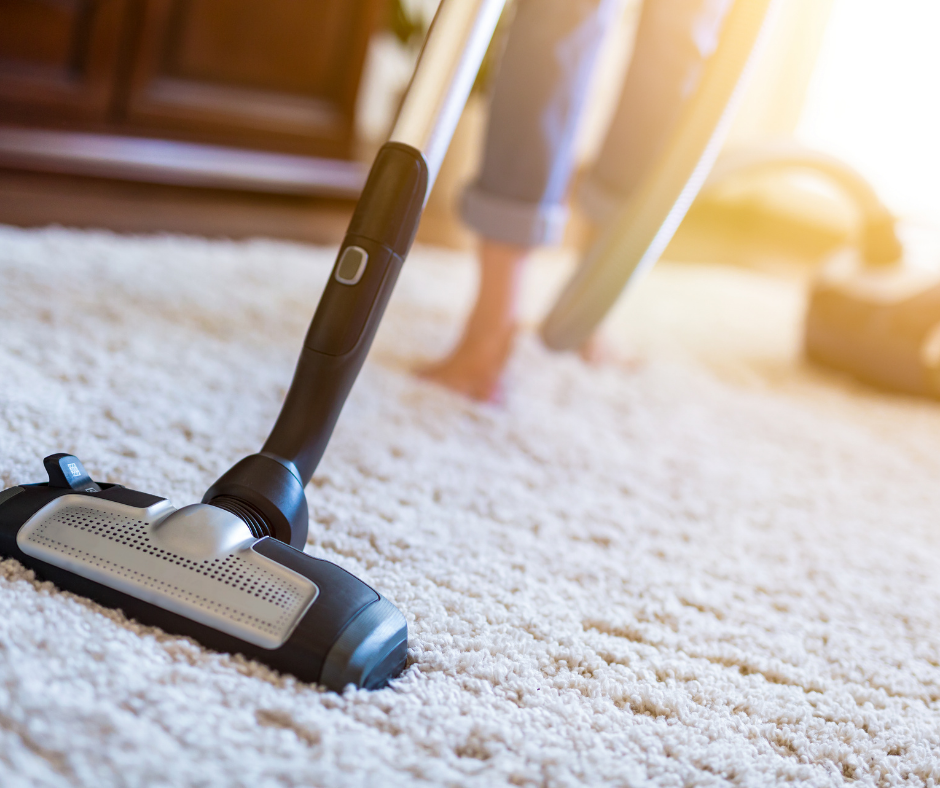 HERE ARE A FEW TIPS TO KEEP SPRING IN THE AIR:
Start With a Clean Sweep: Before anything else, maintenance. It doesn't have to be a daunting task, either. For most surfaces, it's a matter of sweeping and vacuuming throughout the year to prevent a dusty, dirty (eventually mucky) accumulation. This will make your spring cleaning extra easy breezy.
Hardwood: It's important to take special care when cleaning your hardwoods. Abrasive materials and cleaners can, of course, damage your beautiful floor. To keep them in tip-top shape, sweep, vacuum, or mop up dry debris at least once a week to reduce dirt and grime that will dull their shine. If they do dull up, a deep clean every two to four weeks will maintain their coveted sparkle. Dry or Wet Mopping Cloths designed for hardwood floors are a good option for finished wood, or for a deeper clean, a multi-surface cleaner made for hardwoods is available. Just call or stop by USA Flooring for everything you'll need to get started.
Tile: This is often the simplest type of flooring to clean and should be done every week or so. Just sweep or vacuum dust, dirt, grit and other debris and then clean with a cloth. You'll want to avoid sponges and other soppy methods to keep dirty water from absorbing into your grout.
Laminate: With laminate, you'll want to be sure to avoid getting water underneath the planks, so dry mopping or just simple vacuuming (on tile mode) is a good option. Spot-clean with a slightly damp mop when needed and always avoid polish with this particular type of flooring.
Luxury Vinyl Plank, Cork & Linoleum: Though you'll want to clean these floors once a week, it's best to avoid commercial cleaners. Instead, a simple vinegar-and-soapy-water solution will suffice. Just place a quarter cup of vinegar in a spray bottle with a drop of dish soap and warm water. Gently rock the spray bottle back and forth to combine the solution, rather than shaking the bottle. Spray the floor one section at a time and wipe with a damp mop.
Stone: Sweep or vacuum regularly and give your stone floors a good mopping every one to two weeks with a cleaning solution formulated for stone. You can apply the product directly from the bottle and start mopping while working your way around each section at a time. Use a clean, damp mop to finish.
Carpet: Prevention is always key, so leaving your shoes at the door is a good start in reducing dirt, grime, bacteria and other pollutants. In addition, vacuuming twice a week or so should help prevent the need for more frequent deeper cleans. When cleaning time comes, you'll want to avoid easy grabs like laundry-product solution that require way too much water for thorough rinsing. Opt instead for products formulated for use on carpet, which are available at USA Flooring. Steam-cleaning should be done one to two times per year for a thorough clean. For stains, basic water could do the trick. Just blot the stain with a clean, damp cloth…careful not to rub it in. If that doesn't work, try our R.A.B method, which is R) Remove the Excess solid or liquid as soon as possible without rubbing. Carefully scrape away thicker substances or blot away excess liquid with a clean, white cloth. Continue until the cloth no longer picks up color. A) Apply a Stain Remover to what's remaining and be sure to follow the instructions that come with the solution. B) Blot to Dry using a clean, white cloth and continue this until the stain no longer transfers to the cloth.
Most Surfaces: There are lots of choices for cleaning solutions, but if you'd like to go the natural route, castile soap is a great choice. It's an olive-oil based cleaner that, when added to warm water, serves as an especially effective cleaner for hardwood, tile floors, and other types of floors.
For floor cleaning essentials, visit any one of our locations or our Floor Care page. You can also lean on USA Flooring for brand new flooring, stain-resistant carpet and more. With over forty years of expertise in carpet flooring and design, USA Flooring is here to for you this spring and beyond. Contact us to speak with one of our flooring professionals today.