FLOORING INSTALLATION: WHY DIY WHEN YOU CAN GO PRO?
Lamp shades, graphic tees, cute pinatas. What do they have in common? They're all DIY-friendly projects, of course! And who doesn't love a good homemade project every now and again? There are some things that will forever fall into the D-I-Don't category, especially when it comes to the overall look of your home. At the top of the list…flooring. While it may look rather easy to simply click in a few planks and call it a day, countless homeowners have learned this the hard way: you gotta go with a pro! If you're trying to decide whether to tackle installation as a DIYer, or rely on a professional, we've got five simple reasons to go with a pro.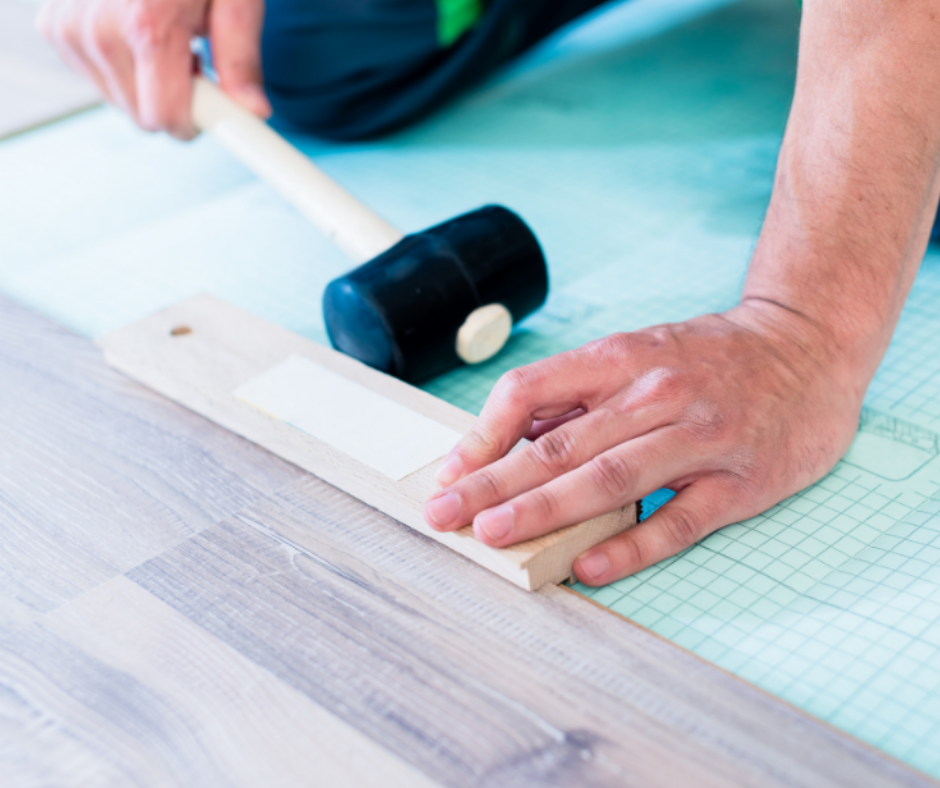 It's Faster. Practice makes perfect, and professionals have the practice, experience, and so much more. Because of this, pros are able to go at a much faster pace all while avoiding the common pitfalls and mistakes that zap time, energy, and money.
It's Easier. If only flooring installation were as easy as clicking/locking or nailing down some planks! It takes the right measurements, tools, and experience to install flooring correctly. Hiring a pro removes all of the complicated headaches. A professional installer can even help you purchase the right amount of materials and decide on the ideal flooring for every room in your home.
It's Less Risky. Ever dive into a massive project only to have to re-do it? With USA Flooring installation, our work is guaranteed. Guesswork is removed, along with sudden mishaps that can turn any flooring project into a months-long hassle. Plus, with a pro, you get the right amount of materials, tools, and experience already included.
It's Cleaner: Removing old flooring and prepping a home for floor installation is a big job that is often underestimated by DIYers. With pros, they can remove old flooring and do all of the clean-up prep-work before installation begins.
It's Beautiful! A key reason homeowners update flooring is to add beauty to their home, not to mention value. Choosing professional installation provides the very best return on investment where beauty is concerned. And because flooring is the structural centerpiece of just about any home, it's important to get it right.
Ready to hire a pro? With over forty years of expertise in flooring installation, USA Flooring is here to help you every step of the way. Contact us to speak with one of our flooring professionals today.