THE CONVENIENCE OF MOBILE SHOWROOMS
OFFERING FLOORING CHOICES FROM THE COMFORT OF YOUR HOME
These days, home isn't just a place where we eat or sleep – it's now where many of us work, play, even shop. The truth is, home has become our go-to for life, and because of this, home improvement projects have skyrocketed. Renovation and ongoing home adjustments are now the norm, especially for central areas of the home and shared spaces. Sure, we want comfort, but also feel-good style, and we want it all with ease and convenience. It's just one of the reasons why Mobile Showrooms have become the popular choice for floor-shoppers.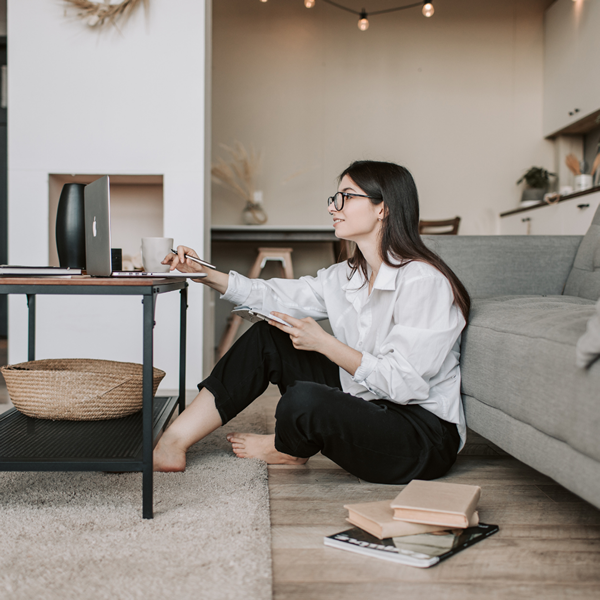 What Are Mobile Showrooms?
Instead of going all over town to find your perfect flooring fit, Mobile Showrooms are designed to come to your home or business. It's a convenient, easy way to choose your flooring directly. And because consultants come to your home, taking measurements of your space and lending direct design expertise will provide a clearer picture of the right flooring at the right price.

Do Mobile Showrooms Cost More?
Mobile Showrooms do not cost additional money, but they do save you time, hassle, and money. They simply offer an easy and convenient way to get more bang for your flooring buck from the comfort of your home.

Will Mobile Showrooms Have What I Need?
Mobile Showrooms carry a wide variety of flooring products from the brands you trust. Whether you're looking for laminate, hardwood, carpet, tile, or luxury vinyl, a large selection of different styles are available, along with expert consultation and service.

If you're in the market for new flooring, rely on a trustworthy retailer like USA Flooring to help. Not only do we offer Mobile Showroom services, our expert staff members are here to provide the right flooring for your family and lifestyle. Simply call today to schedule your personal Mobile Showroom appointment.