THE ULTIMATE CARPET GUIDE
HOW TO CHOOSE THE RIGHT FUNCTION & STYLE FOR YOUR HOME
Ahhh…carpet. It softens every step we take. Keeps our feet warm and cozy. And it adds style and warmth to every space. Let's face it, carpet is popular for a reason, and it can set the tone and mood of any room in your home. So, if you're looking for warm and cozy, plush or bright, classic or airy, you have an abundance of options with carpet.
With so many choices, selecting the right carpet can seem downright daunting. Luckily, the experts at USA Flooring make it easy to narrow down the perfect pick for your style and lifestyle. Whether it be for high-traffic areas, formal spaces, or downtime gathering spots, today's technology makes carpet an easy and worthy investment. With stain and soil-resistant carpet, along with those made with sustainability and durability in mind, you almost can't go wrong.
Asking the Right Questions
Function always comes first, but style is just as important, so be sure to ask yourself a few questions, such as:
How much traffic would this carpet get?
Will pets and kids frequent this space?
Does the room get a lot of sunlight & does the light change throughout the day?
Is it next to indoor or outdoor spaces?
How often am I likely to vacuum it?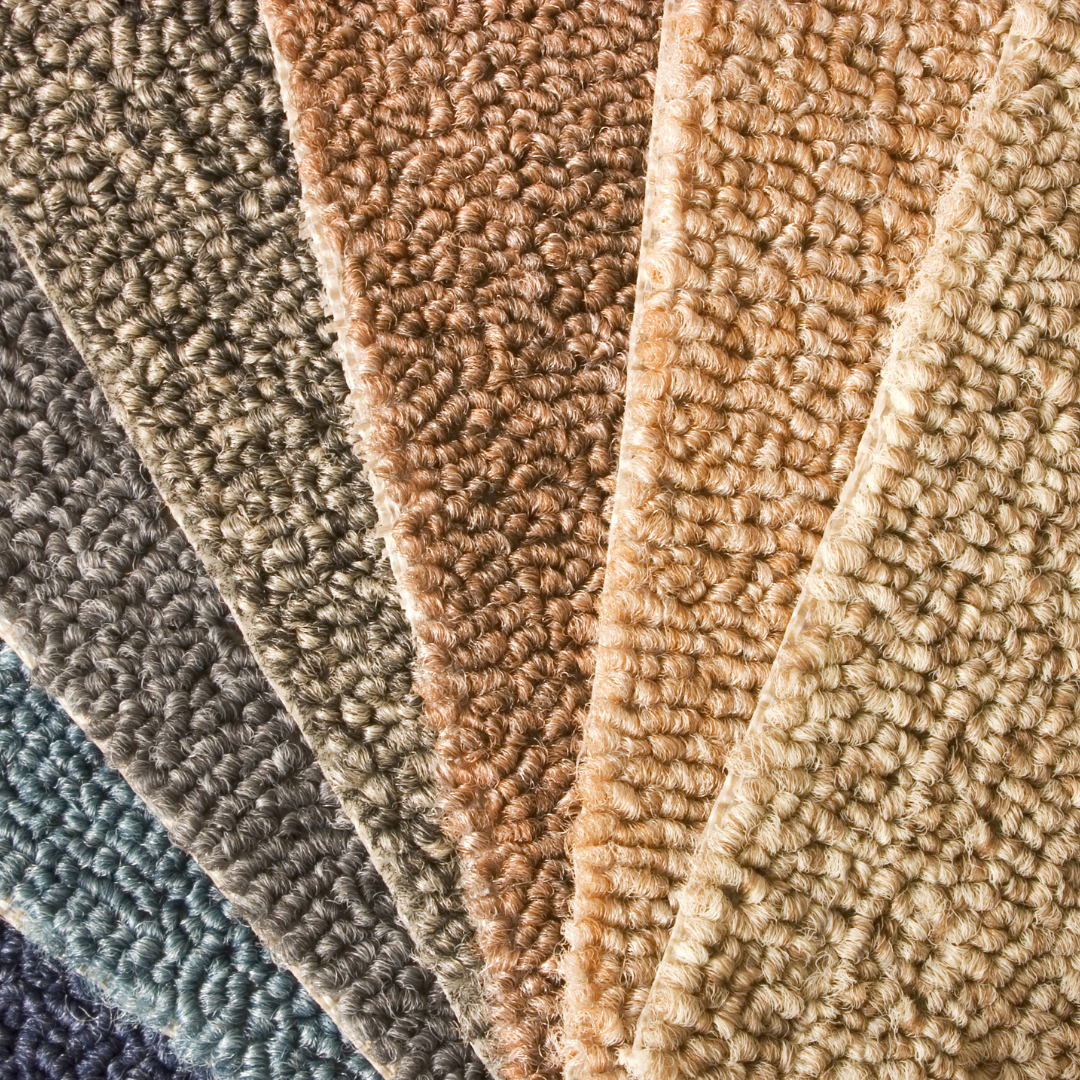 Once you determine your answers, it will help you begin to choose the best fiber for your carpet as well as texture, construction, and even color.
TYPES & STYLES
Selecting a new carpet for a room in your home involves more than finding a style in the color you like. You first will need to consider your lifestyle, what you typically do in that room. Carpet manufacturers have responded to homeowners' desire for great looks, value, and easy maintenance with many innovations and options in recent years. All in all, here are the most popular choices.
Berber: The most popular loop pile carpet, Berber is perfect for high-traffic areas in any home or business. Tightly woven loops provide the strong barrier against dirt and stains, yet this unassuming carpet generates a warm, personal atmosphere offering durability with distinction.
Frieze (Shag): For a light springy feel underfoot, frieze carpet is sure to make you happy. With its twisted fibers that actually curl over, frieze offers durability and elegance with a soft, cozy feel. It minimizes vacuum marks and footprints, so it's perfect for guest rooms, children's bedrooms, family rooms and areas with frequent traffic.  Patterned Carpet: Maybe you're not looking for a soft and bold color combination, but you still want a patterned design. For this, there are two types of textured carpet: cut pile and, cut and loop. Cut pile is twisted differently than plush carpet and then steamed to create a permanent curl. This look evokes a casual, cool atmosphere. Cut and loop textured carpet varies in loop and cut height, creating dramatic visuals as if the carpet. Patterned carpet is timeless, whether you're going for formal or easy-going style.
Plush: Dense, luxurious and often referred to as Saxony, plush is the softest carpet style available. Each pile is cut evenly to create a velvet surface that cradles your feet while walking—and it shows. Perfect for those more intimate settings of the bedroom, formal living room, and den. For whole-house carpet, try textured plush for its versatility and softness. It complements every room in the home and doesn't leave distinct vacuum lines.
When you're ready to choose the right carpet for your home, we're here to help. USA Flooring has over thirty years of expertise in carpet flooring and design. Contact us today to speak with one of our flooring professionals. And don't forget to ask about creative patterns and textured design options!